Melinda Katz cruises to BP in a landslide
Former Shulman protege promises to be advocate, fighter for borough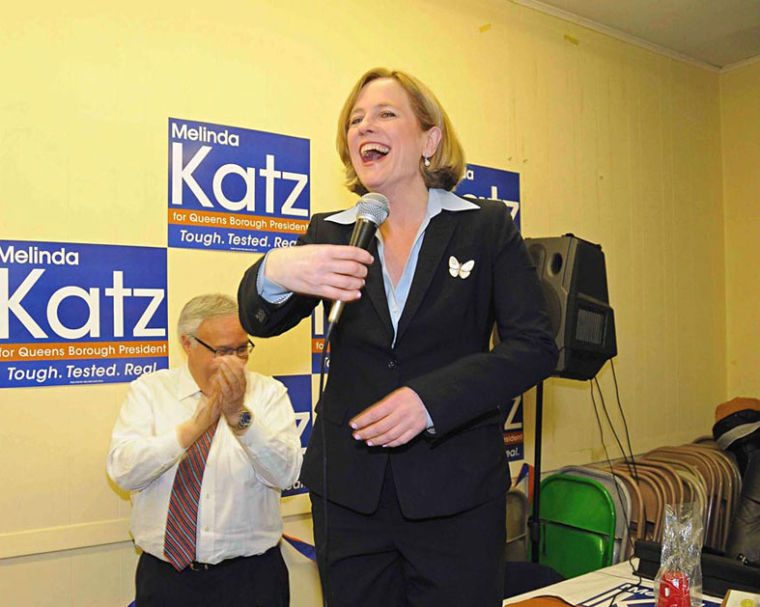 Melinda Katz cruises to BP in a landslide 1
Queens Borough President-elect Melinda Katz stands tall, on a chair, as she addresses supporters including an applauding Democratic Party Executive Director Michael Reich in forest Hills Tuesday night. She won 80 percent of the vote.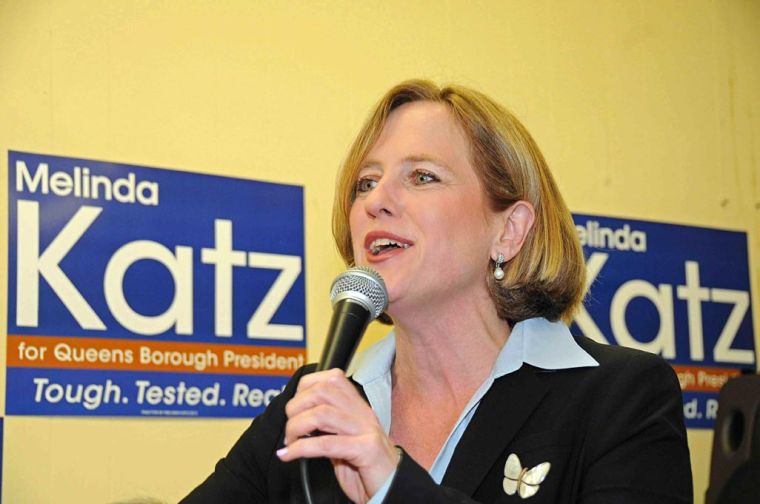 Melinda Katz cruises to BP in a landslide 2
Borough President-Elect Melinda Katz thanks a room packed with supporters at Democratic Party headquarters in Forest Hills on Tuesday night following her big win over Republican Tony Arcabascio.