Let's Go Mets! — Opening Day 2012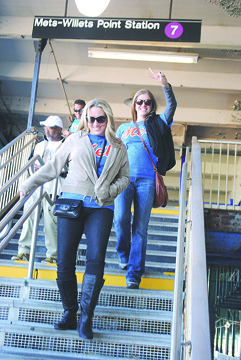 Lets go Mets
Katie Hay of Valley Stream and Sara Gouter of New Jersey arrive for opening day in style.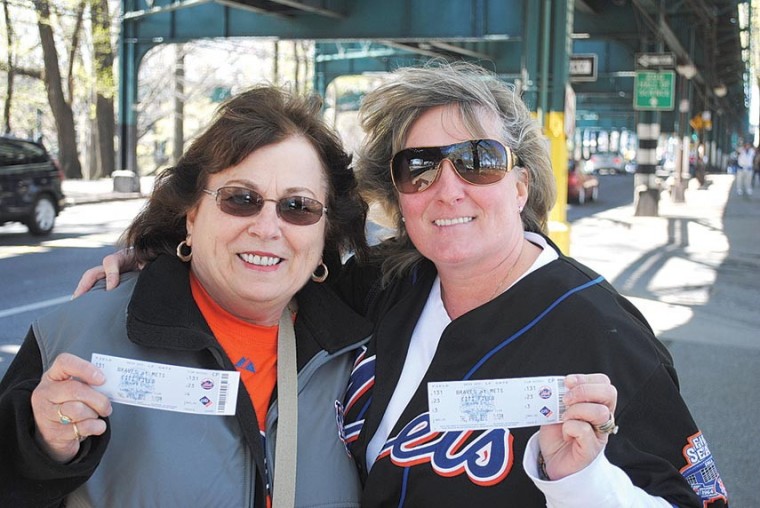 Lets go Mets
Carol Collins and Mary Lynn Green, who show up every year, once again have the hottest tickets in town. "We go to spring training every year too," said Collins.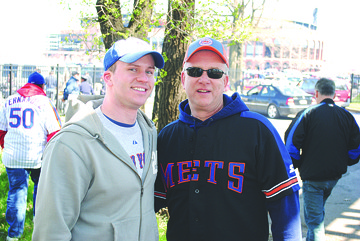 Lets go Mets
Mike and Steve Wyszinski of Glendale continue a third-generation opening day tradition that began with Steve's father.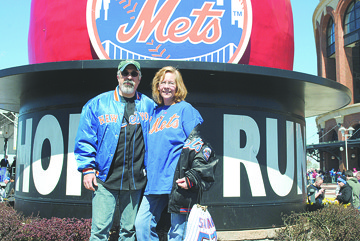 Lets go Mets
Frank and Tina Servidio of Astoria, who have attended Opening Day for more than 20 years, pose by the Big Apple.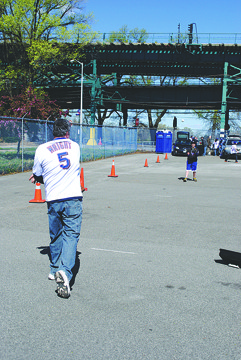 Lets go Mets
Pablo and Chris Burhay of Fresh Meadows engage in the time-honored tradition of a father and son game of catch.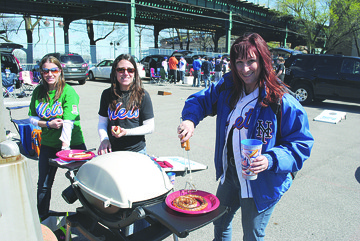 Lets go Mets
Tailgate parties aren't just for football anymore. And the cuisine isn't limited to burgers and hot dogs.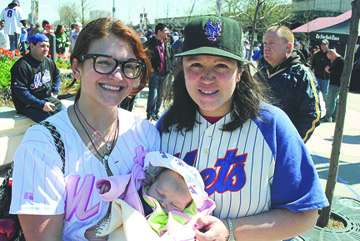 Lets go Mets
Former Flushing resident Clarissa Santos, right, and Alessandra Allen of the Bronx, bring eight-week old Gabriela Pena to her first-ever opening day.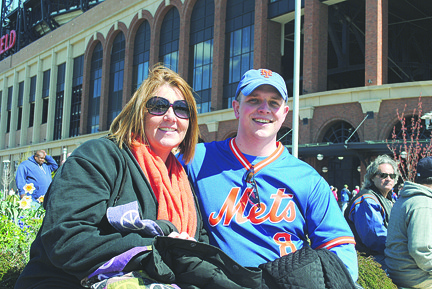 Lets go Mets
Tracy Schlachter of Forest Hills and Howard Huth of Albany relax outside City Field before the game.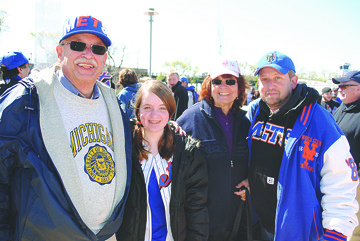 Lets go Mets
Retired Jamaica HS teacher Mike Perlman, left, with his family, Mia, Myrna and Jeff.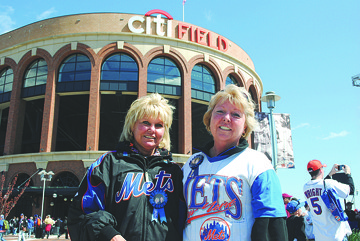 Lets go Mets
Astoria natives Mary Ann DiLuzio, left, and Jane Galaga make their annual trip to opening day festivities. Galaga, at right, was one of the many fans paying tribute to Mets legend Gary Carter, who passed away from cancer back in February.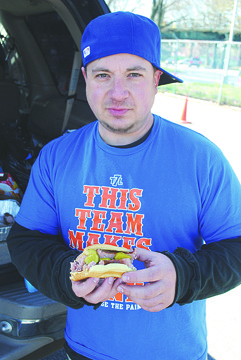 Lets go Mets
John Abrams of Bayside with his traditional opening day tailgate fare — kielbasa and pickles.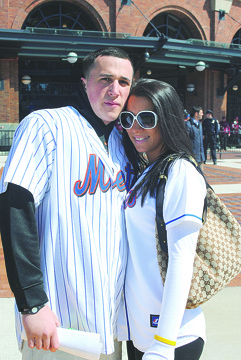 Lets go Mets
Josh Schnipper and Laura Bevilaqua of Howard Beach attend, sporting both traditional and modern home-white jerseys.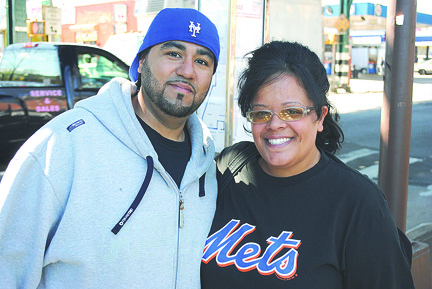 Lets go Mets
Luis and Angelique Pichardo of Corona head to City Field for their first opening day as husband and wife.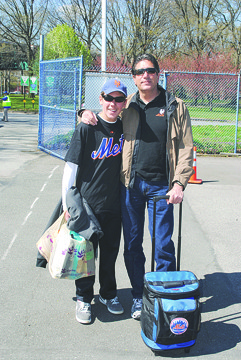 Lets go Mets
Zach and Rob DiGiaro made the trek from New Jersey.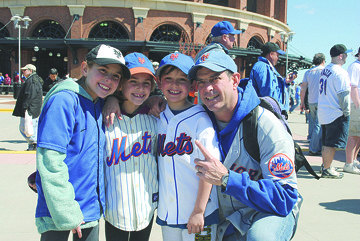 Lets go Mets
It's four different caps and four different jerseys for Maggie, Grace, James and Rick Bodian of Astoria.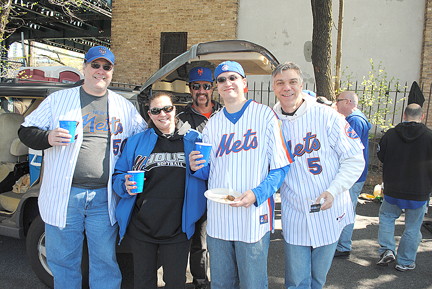 Lets go Mets
Jeff Byczek, left of Glendale, Philliss Nappi of Howard Beach, Eric Michalak of Cape Coral, Fla, Jason Byczek of Glendale and Leonard Fazio of Middle Willage enjoy a pre-game tailgate party.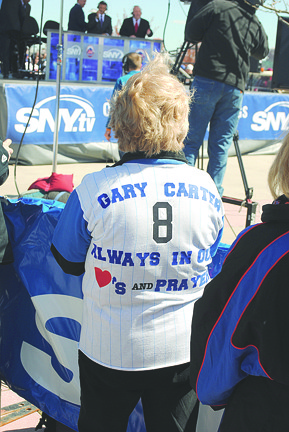 Lets go Mets
A Gary Carter fan.