17th Annual Celebration of Queens
IT'S CALLED A GREAT PLACE TO LIVE
A village atmosphere and caring neighbors in Whitestone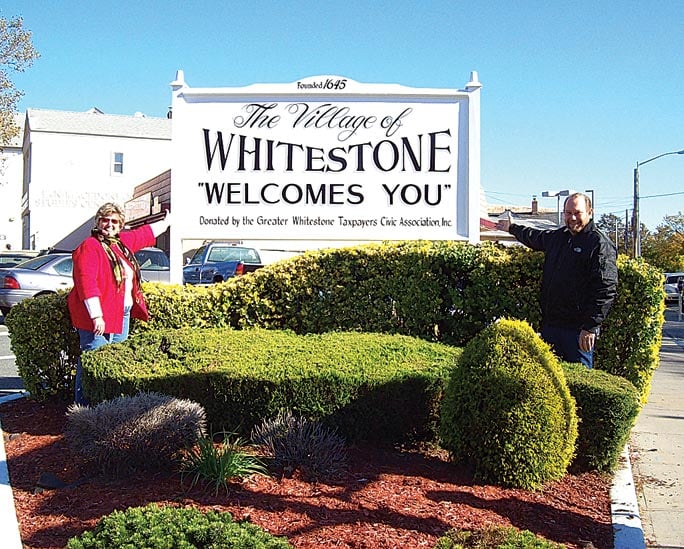 IT'S CALLED A GREAT PLACE TO LIVE 1
Barbara Ellenberger, left, an active member of the Greater Whitestone Taxpayers Civic Association, and Kim Cody, the GWTCA president, at the sign their organization erected at 149th Street and 14th Avenue in 2011. The site was provided by a nearby merchant.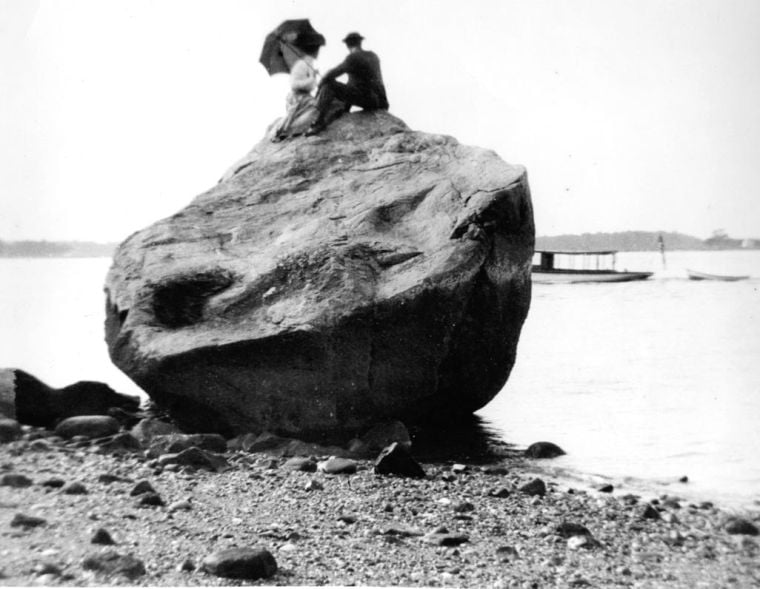 IT'S CALLED A GREAT PLACE TO LIVE 2
A Victorian couple enjoy the view from the rock that the community of Whitestone was named after. The boulder was blown up to make way for a homeowner's dock.