Intersection redesign turns controversial
Amid community opposition, CB 9 tables vote on Hillside-Metropolitan proposal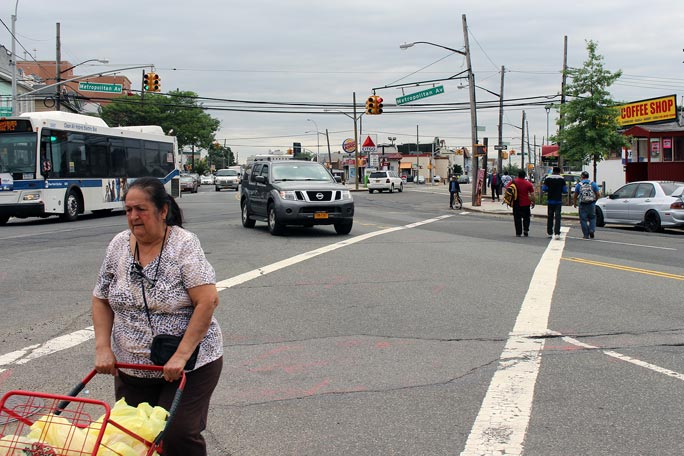 Intersection redesign turns controversial 1
Citing the high number of accidents at the corner of Metropolitan and Hillside avenues, the city Department of Transportation wants to make a number of changes to both streets, but the plan ran into resistance when presented to Community Board 9 Tuesday. A top concern is the danger posed to pedestrians by westbound vehicles making turns, as above.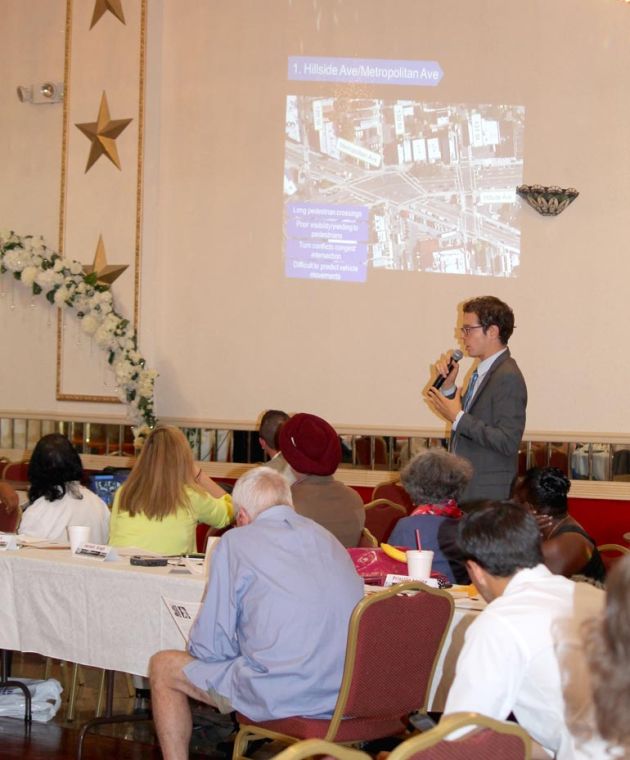 Intersection redesign turns controversial 2
Richard Carmona goes over the DOT's plans for the intersection of Hillside and Metropolitan aves. at Community Board 9 Tuesday night.