17th Annual Celebration of Queens
IN JACKSON HEIGHTS, ACCEPTANCE
The neighborhood that became a melting pot within a melting pot
IN JACKSON HEIGHTS, ACCEPTANCE 1
Jackson Heights is home to many street vendors, such as this one just off Roosevelt Avenue, who sell everything from fresh produce to cell phone cases.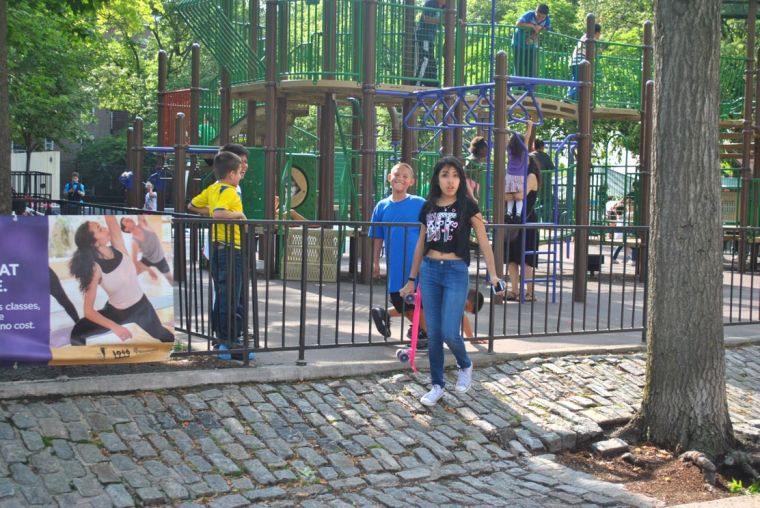 IN JACKSON HEIGHTS, ACCEPTANCE 2
Jackson Heights children joke around in Travers Park near the new 78th Street plaza. The area hosts weekly Zumba, yoga and tennis instruction in the summer and will soon be integrated to form an even larger park with a new basketball court.