Howard Beach a flood zone in new FEMA maps
FEMA says maps are only advisory, and do not carry regulations — yet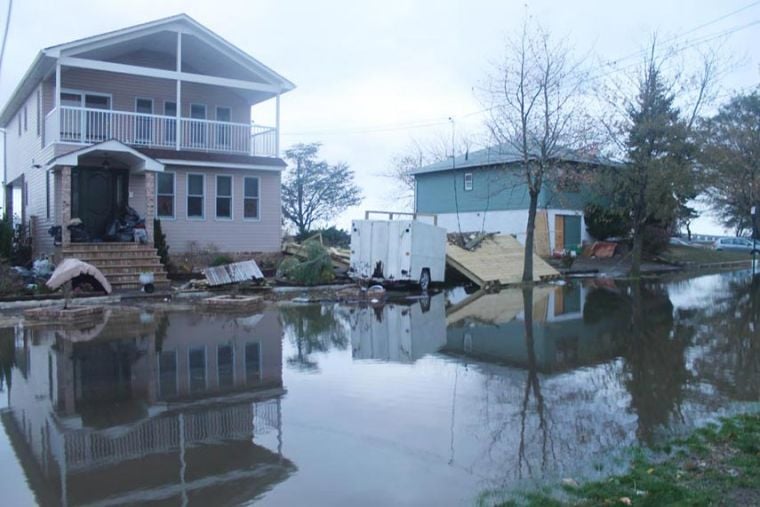 Howard Beach a flood zone in new FEMA maps 1
Howard Beach, hit hard by Hurricane Sandy's storm surge, will likely be added to FEMA's flood regulation zone, according to new tentative advisory maps. That would require residents to get flood insurance and could force owners to retrofit their homes to protect against future floods. Above is 99th Street in Howard Beach on Oct. 30, a day after Hurricane Sandy.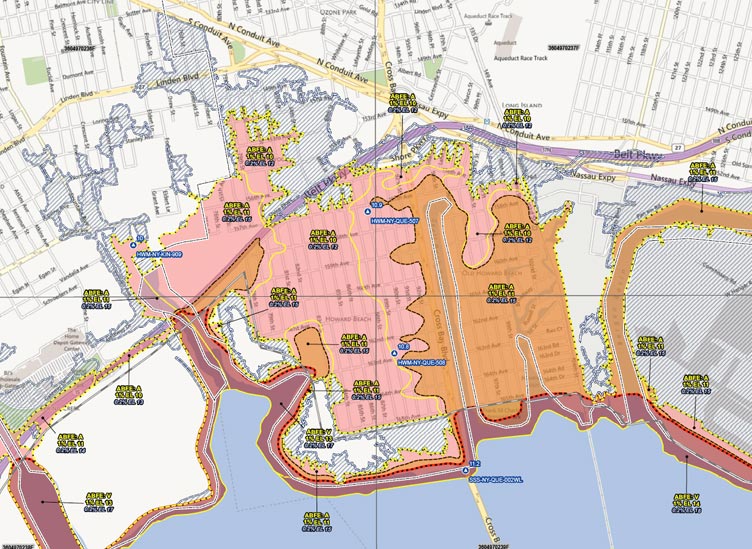 Howard Beach a flood zone in new FEMA maps 2
FEMA has released advisory maps, declaring all of Howard Beach and portions of Lindenwood flood zones, and warning of the possibility of wave-induced damage in a part of Old Howard Beach, seen here in orange.