Helping those with autism take flight
JetBlue, TSA and JFK personnel guide patients, families in realistic exercise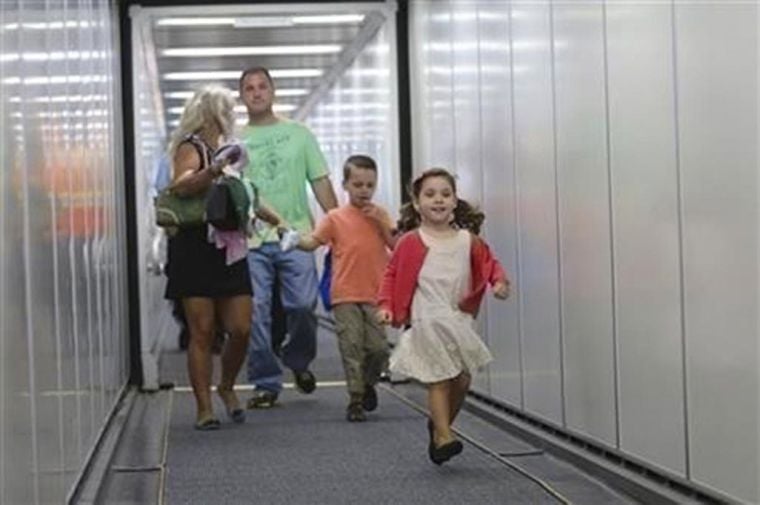 Helping those with autism take flight 1
Kathy and Daniel Russo board the plane with their children Anthony, 6, and Lisa, 4, during a practice air travel run for families dealing with autism at Kennedy Airport. The exercise was sponsored by JetBlue and Autism Speaks.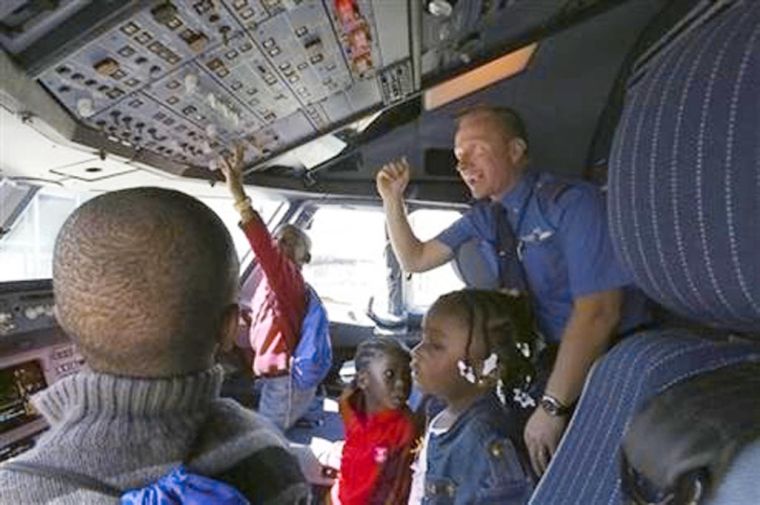 Helping those with autism take flight 2
JetBlue Captain Paul Bruder shows the cockpit to a group of children.