Delivery bikers get lesson in new laws
DOT explains regulations requiring bells, helmets and identification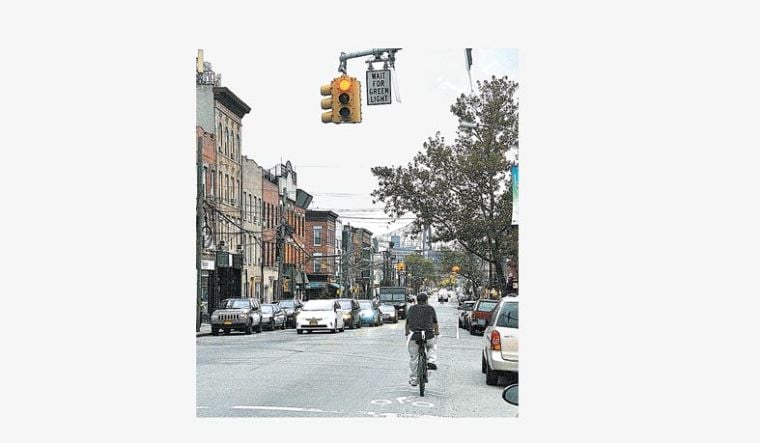 Delivery bikers get lesson in new laws 1
In addition to the new gear, delivery bikers are reminded they must follow laws as if they were a car. Posters stating this will be put in each restaurant. If a resident sees a delivery biker breaking a law they can call 311 with the individual's ID number and the establishment's name.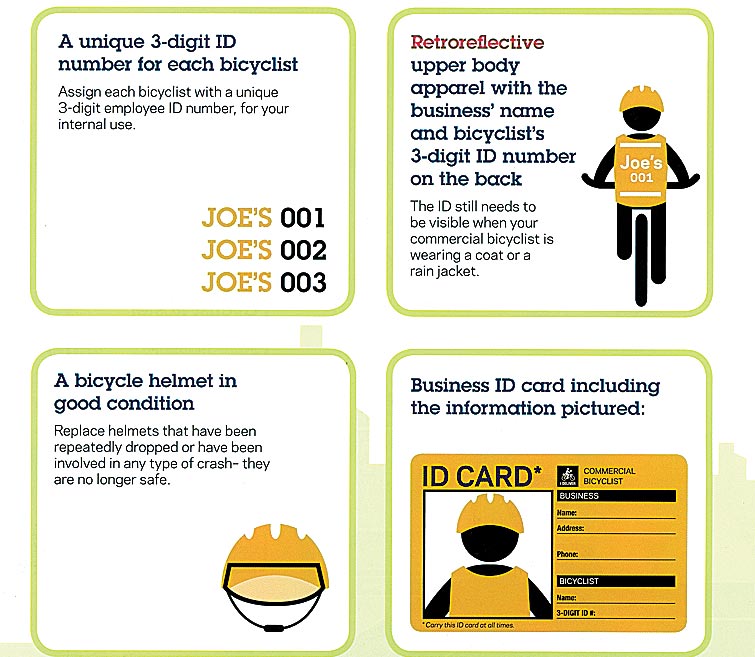 Delivery bikers get lesson in new laws 2
Delivery bike riders under new laws must have a three-digit ID number, wear a reflective vest with the number, wear a helmet and have a business ID card.