Cuomo implements strict NYRA reforms
Changes come after stinging report on 21 Aqueduct racehorse deaths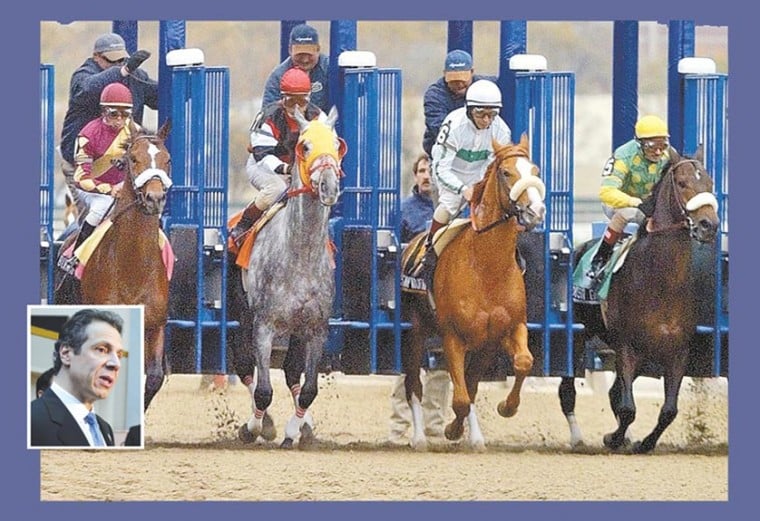 Cuomo implements strict NYRA reforms 1
Gov. Cuomo, inset, has ordered multiple safety reforms for thoroughbreds following the deaths of at least two dozen at Aqueduct Race Track during the last winter racing season.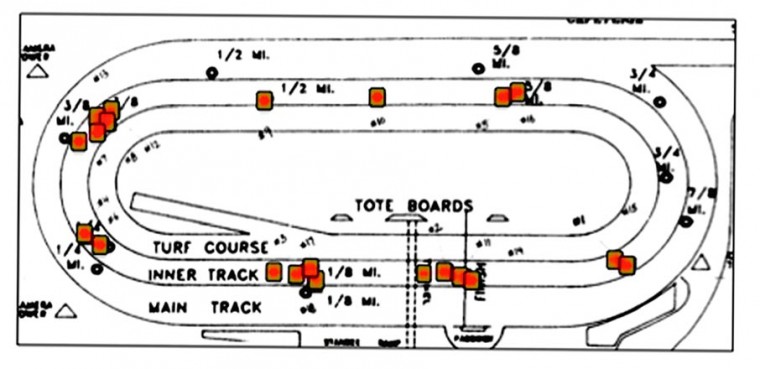 Cuomo implements strict NYRA reforms 2
The 21 horses whose deaths were studied by a task force all died on the same inner track, as marked by the colored boxes, one of many potential contributing factors the task force looked at.