City school debates head north to Albany
Mayor and governor take sides in pre-K, charter rallies in capital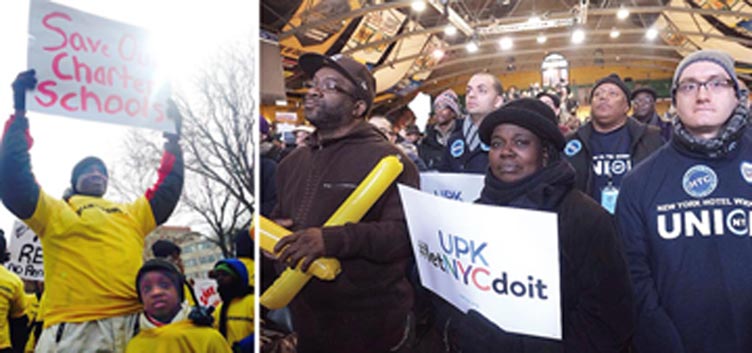 City school debates head north to Albany 1
As charter school supporters, left, protested in Albany against Mayor de Blasio's cuts to their financial support, backers of his plan to provide universal prekindergarten also rallied. Gov. Cuomo was a star speaker at the charter protest, while de Blasio led the pre-K event. The two have been at odds over both issues.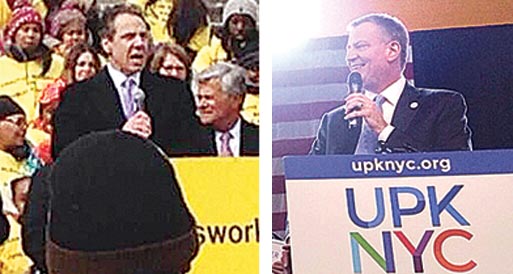 City school debates head north to Albany 2
Gov. Cuomo and Mayor de Blasio spoke at rallies in Albany Tuesday for charter schools and pre-K respectively, both endorsing a position the other opposes.