Bloomberg, Kelly bid Police Academy adieu
Welcome 1,171 to the ranks of the NYPD at their final class graduation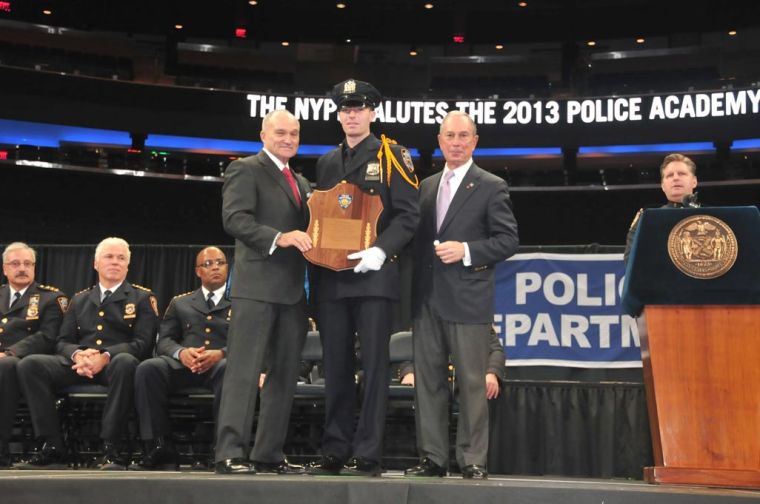 Bloomberg, Kelly bid Police Academy adieu 1
Police Officer Matthew Ernst, center, receives the Mayor's Award as valedictorian of his graduating class at the Police Academy from Commissioner Ray Kelly, left, and Mayor Bloomberg on stage last Friday at Madison Square Garden. The braiding on Ernst's left shoulder is worn by those scoring in the top 10 percent of the class.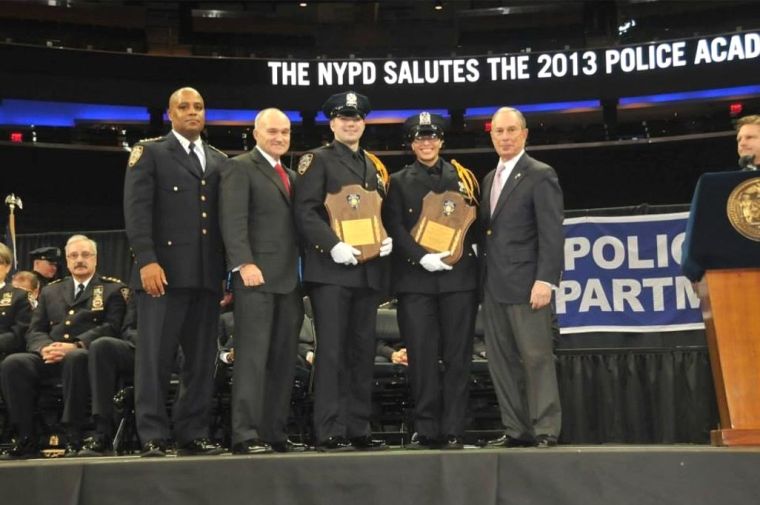 Bloomberg, Kelly bid Police Academy adieu 2
Police Officers Daniel Messia and Marlenne Nunez receive the Chief of Department Award for Physical Fitness from Chief Philip Banks III, left, Commissioner Ray Kelly and Mayor Bloomberg.