At site of tragedy, city approves traffic bills
Mayor de Blasio signs 11 separate bills as part of the Vision Zero initiative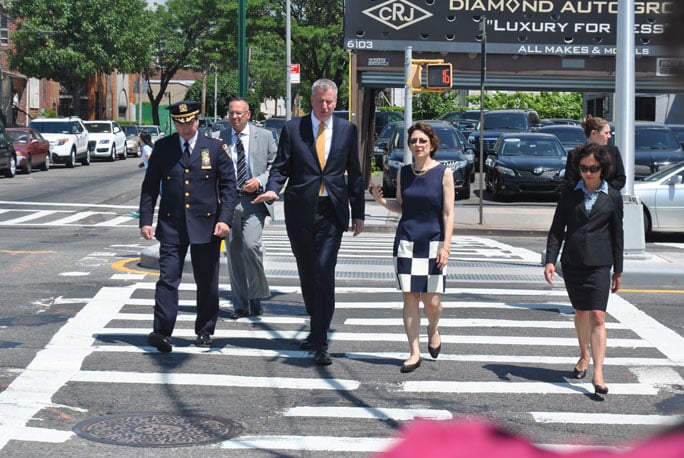 At site of tragedy, city approves traffic bills 1
NYPD Community Affairs Chief Thomas Chan, left, Mayor de Blasio, DOT Commissioner Polly Trottenburg and TLC Commissioner Meera Joshi cross the redesigned intersection of Northern Boulevard and 61st Street, where 8-year-old Noshat Nahian died in December and the Vision Zero plan to eliminate all traffic fatalities over 10 years.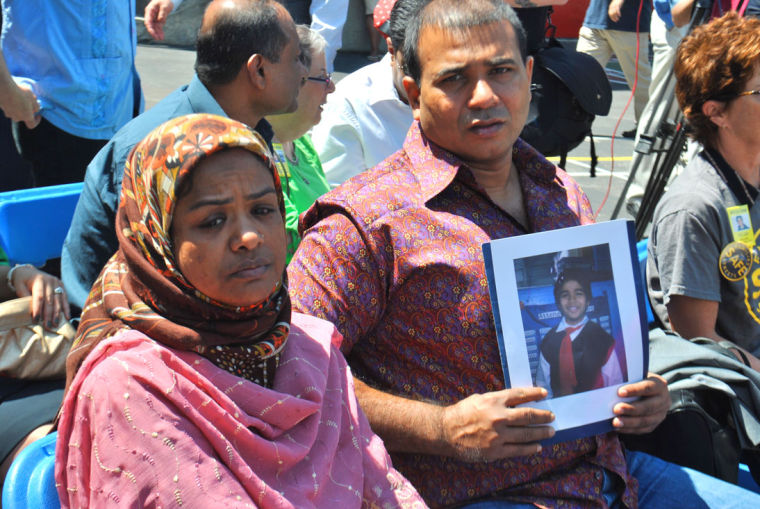 At site of tragedy, city approves traffic bills 2
Nargish Nohian, left, and husband Mohammed hold a picture of their son Noshat, who was struck and killed by a tractor-trailer on the corner of 61st Street and Northern Boulevard. His death acted as a catalyst for Mayor de Blasio introducing his Vision Zero initiative, which was announced at the same intersection.