Testimony favors landmarking site
Commission to rule on designation for Colonial Brinckerhoff Cemetery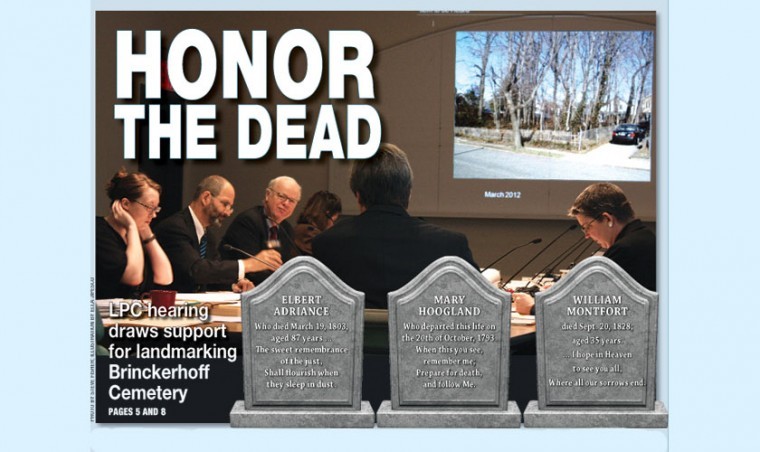 Testimony favors landmarking site1
The Landmarks Preservation Commission, led by Chairman Robert Tierney, third from left, discusses Brinckerhoff Cemetery, on the panel's agenda for 12 years and now threatened by development. A survey done about 100 years ago recorded 77 gravestones at the Fresh Meadows site; excerpts from the inscriptions on three of them are above.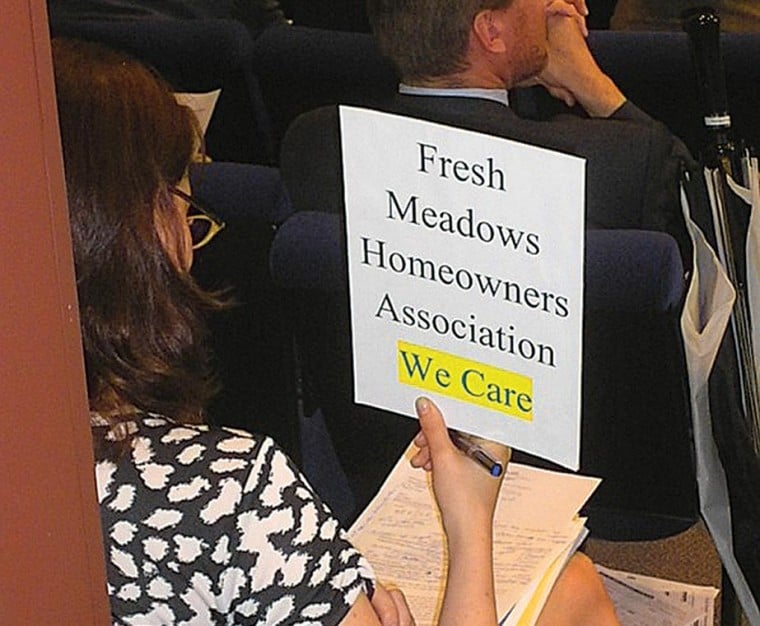 Testimony favors landmarking site 2
A resident of Fresh Meadows holds up a sign at the city's Landmarks Preservation Commission hearing in Manhattan Tuesday over landmarking the Brinckerhoff Cemetery.