Remedy sought for illegal clothing bins
Braunstein's proposed legislation would remove them immediately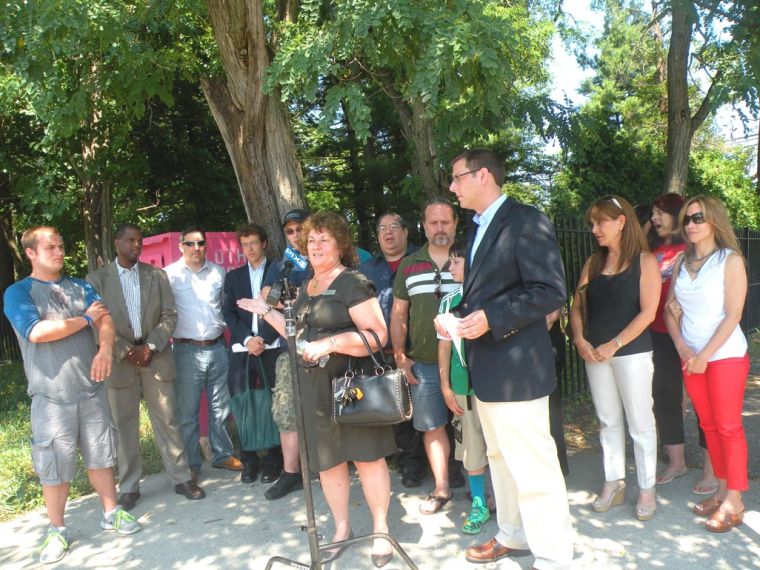 Remedy sought for illegal clothing bins 1
Judy Limpert, president of the Bayside Business Association, center, said the pink clothing bin, left rear, placed near the historic Lawrence Cemetery is a sacrilege. With her are Assemblyman Ed Braunstein and civic leaders.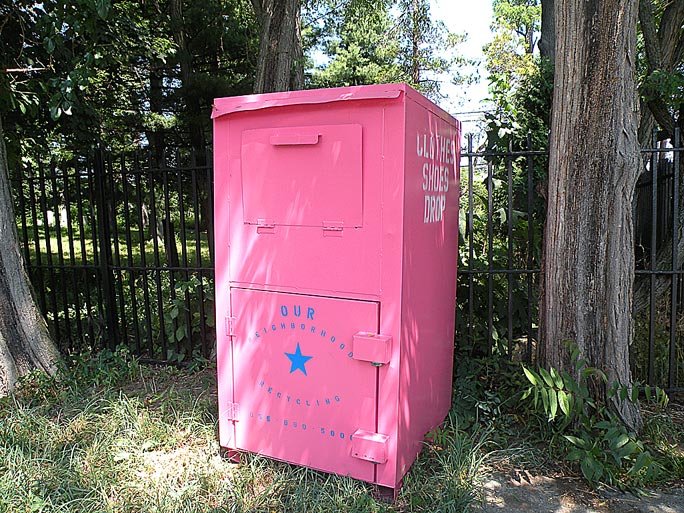 Donating clothes is a phone call away 1
This Bayside clothing bin is illegal because it's on city property. It's also not a charity.