Red tide algae a problem at Bowne
Flushing pond covered with possibly toxic bloom; city tries to aerate water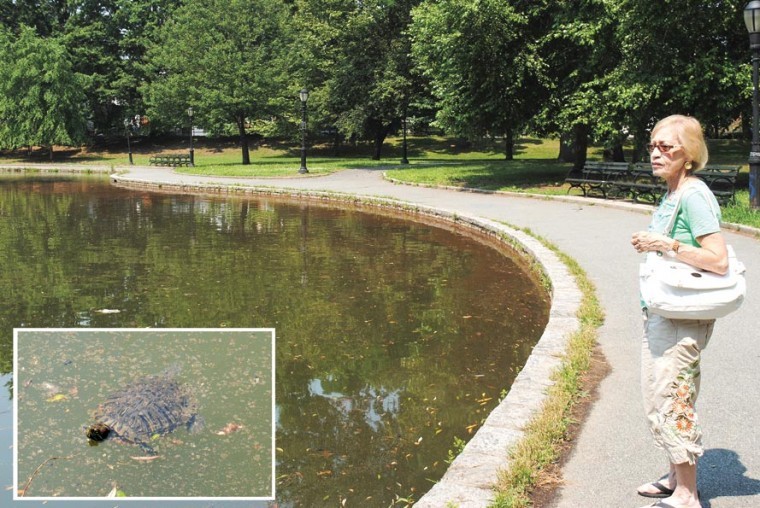 Red tide algae a problem at Bowne1
Sharon Wohlgemuth, a regular Bowne Park visitor, stands near the fetid water. A turtle, inset, navigates through the polluted pond, which has gotten worse since last week.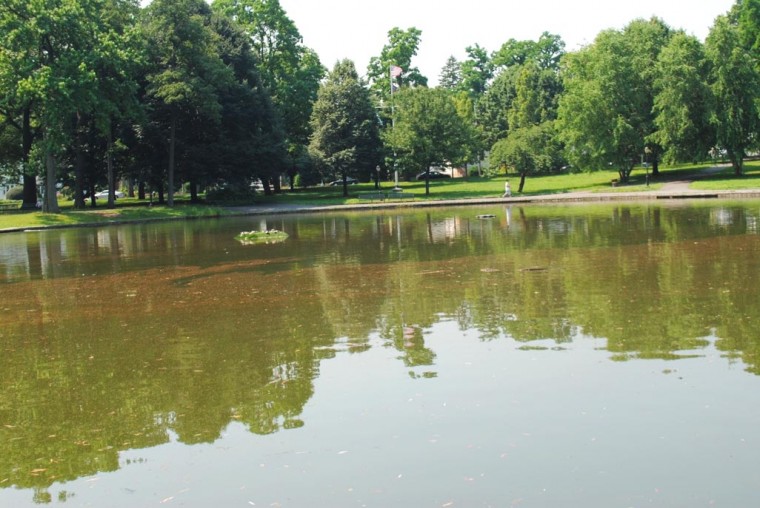 Red tide algae a problem at Bowne 2
Turtles lounge on an island in Bowne Park pond, surrounded by red algae. The city says it's trying to eliminate the problem.