Complaints over slow bridge work
149th Street span improvements should have been finished year ago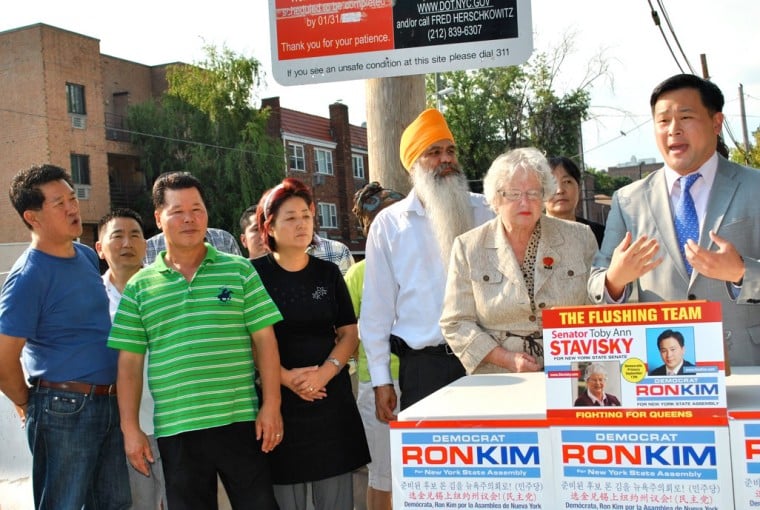 Complaints over slow bridge work 1
Assembly candidate Ron Kim, right, with state Sen. Toby Stavisky, residents and workers gather near the 149th Street Bridge on Monday to complain about the project taking too long.
Complaints over slow bridge work 2
The Department of Transportation sign says it all. The bridge seems to be completed but barricades remain.