Comm. boards list dangerous sites
Part of mayor's Vision Zero plan to cut pedestrian deaths in the city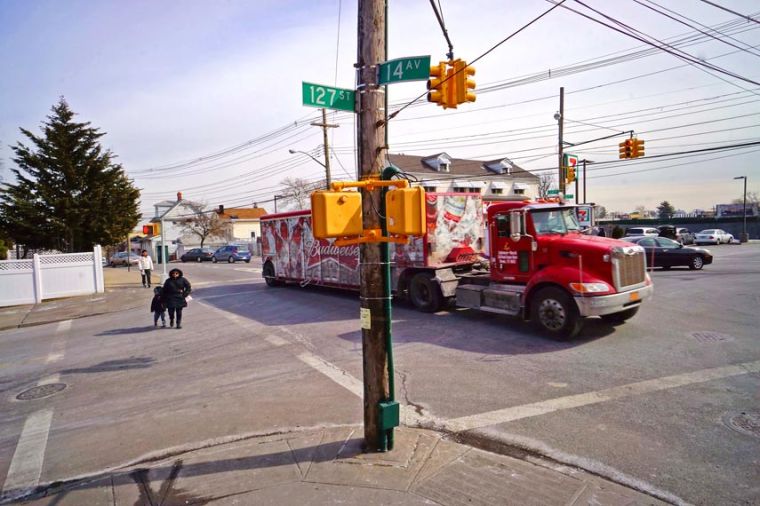 Comm. boards list dangerous sites 1
This intersection in College Point at 127th Street and 14th Avenue is known as Five Corners, where 14th and 15th avenues, each running opposite one another, as one-way streets, intersect with 127th Street. Pedestrians can feel like targets dodging vehicles moving in several directions.
Comm. boards list dangerous sites 2
The intersection of Bell and Northern boulevards has many turning lanes and pedestrians sometimes find it difficult to cross.