Sweet drinks ban plan unpopular among many
They say the choice should be left up to the individual, not the mayor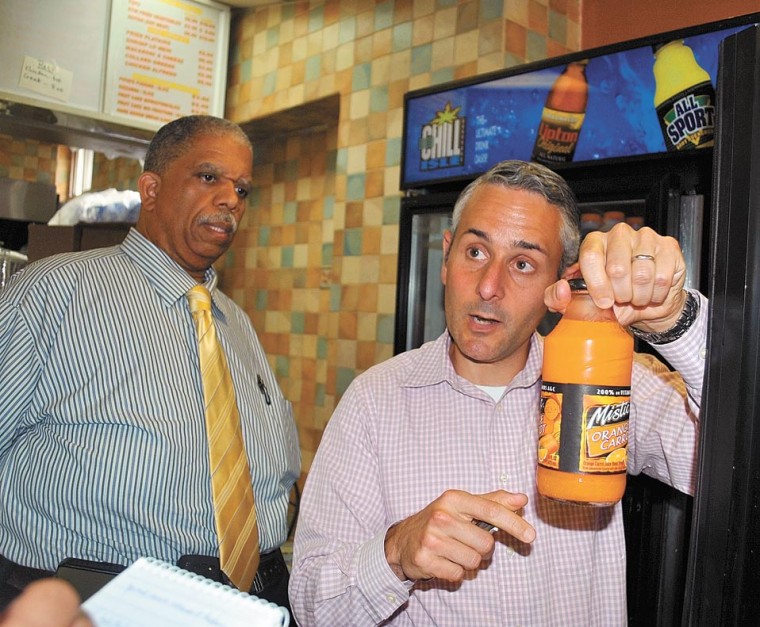 Sweet drinks ban plan unpopular among many 1
Eliot Hoff, a spokesman for New Yorkers for Beverage Choices, shows Councilman Leroy Comrie one example of a drink that would be banned under Mayor Bloomberg's latest health initiative. The councilman and a small contingent from NYFBC toured area businesses Tuesday to talk about the plan to limit the size of sugary drinks.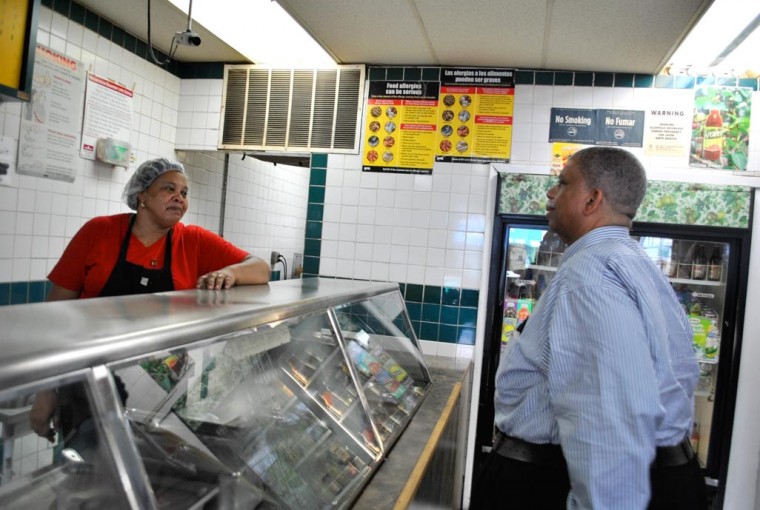 Sweet drinks ban plan unpopular among many 2
Sherine Marshall, the owner of Spices Caribbean Restaurant on Linden Boulevard, is against the ban and shared her concerns with City Councilman Leroy Comrie.