PA offers apology on JFK runway proposal
Southeast Queens residents left out of the notification, comment process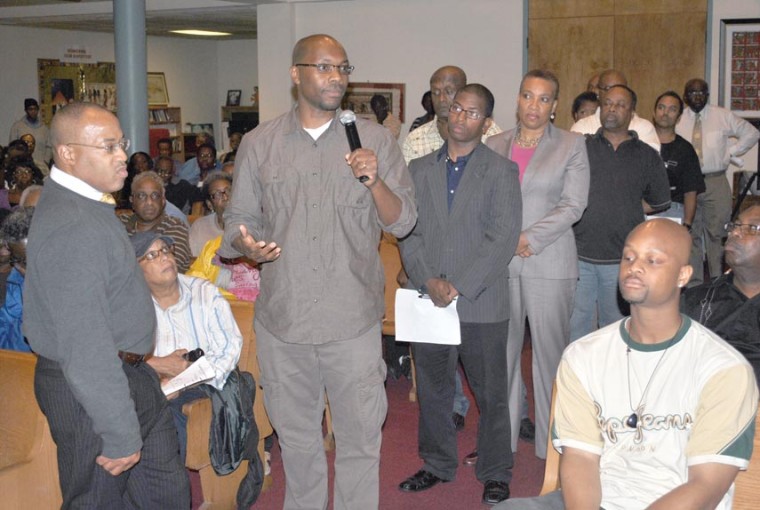 PA offers apology on JFK runway proposal 1
Southeast Queens residents including Styves Manicat of Rosedale, at microphone, blasted the Port Authority last week for moving a runway closer to their houses without notifying them. Officials acknowledged te PA had erred and reopened the public comment period in response.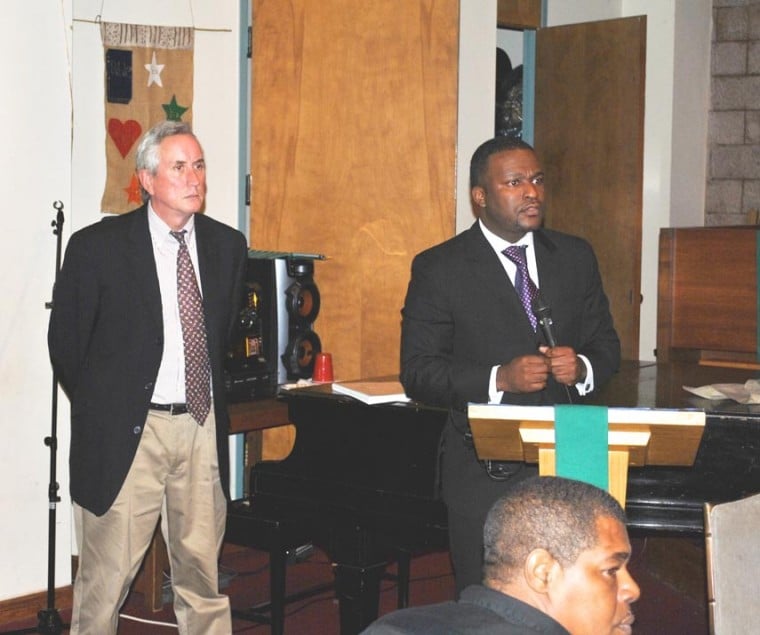 PA offers apology on JFK runway proposal 2
Brian Simon, right, and Edward Knoesel of the Port Authority field questions from concerned residents on a proposal to relocate a runway at Kennedy Airport closer to populated areas at a meeting of the Eastern Queens Alliance.