Jamaica BID hosts 35th annual meeting
Business and economic development in downtown takes the spotlight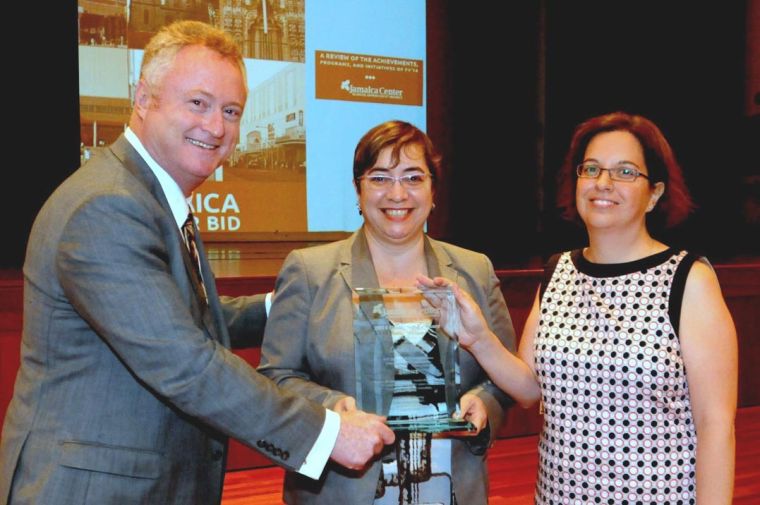 Jamaica BID hosts 35th annual meeting 1
Dalila Hall, center, Queens Borough Commissioner at the New York City Department of Transportation, receives the Public Service Award from Michael Hirschhorn, left, president of the Jamaica Center Business Improvement District, and Felicia Tunnah, the organization's executive director.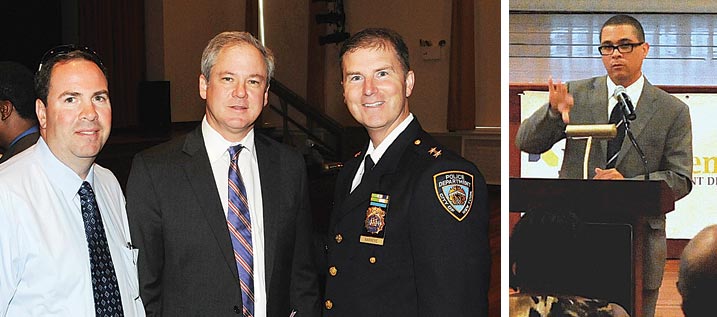 Jamaica BID hosts 35th annual meeting 2
At left, Greater Jamaica Development Corporation Director of Security James Vaccaro and GJDC Board President Peter Kulka greet NYPD Assistant Chief David Barrere, commanding officer of Patrol Borough Queens South. Right, Kyle Kimball, president of the New York City Economic Development Corp., delivers the keynote speech.