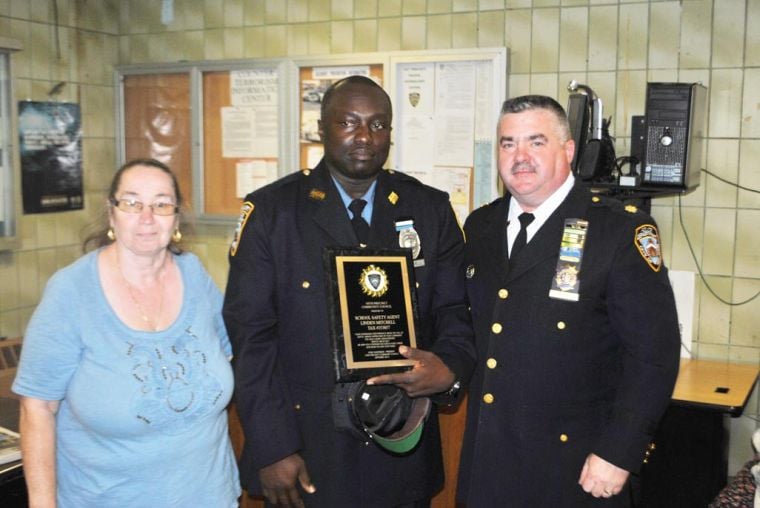 Honors at 105th Precinct 1
School Safety Officer Linden Mitchell with Council President Rose Funderburk and Commanding Officer Dep. Insp. Michael Coyle.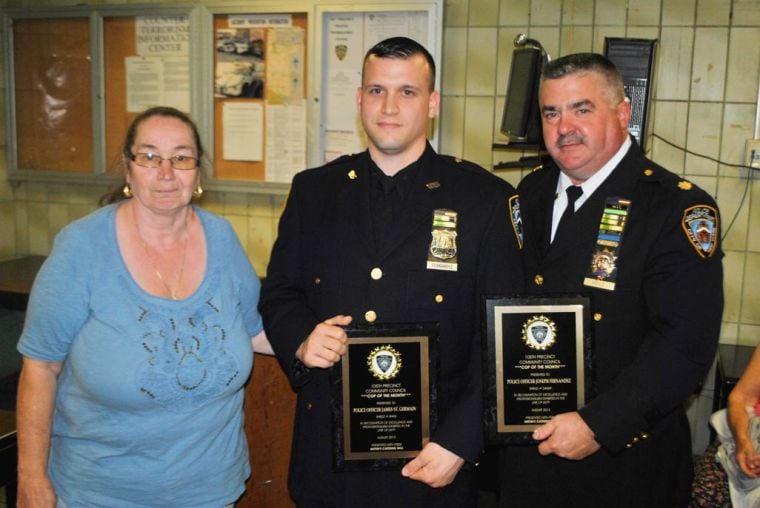 Honors at 105th Precinct 2
Officer James St. Germain shared August Cop of the Month honors with Officer Joseph Fernandez, not present, for responding to an accident scene where one of the drivers allegedly threatened the other with a gun.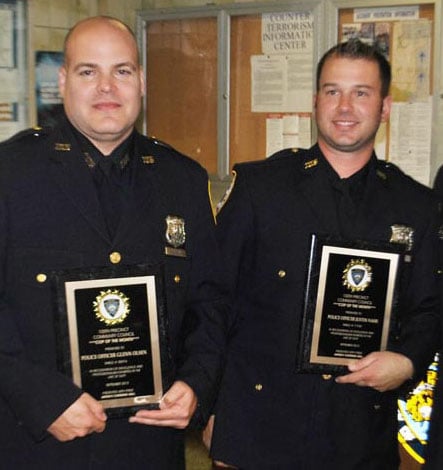 Honors at 105th Precinct 3
Officers Glenn Olsen, left, and Justin Nash shared September honors for conducting routine traffic stop that turned into the seizure of a marijuana, other drugs, a 9 mm pistol and multiple knives.