Gay tenant says super harasses him
Lawmakers and advocates denounce alleged behavior and call for justice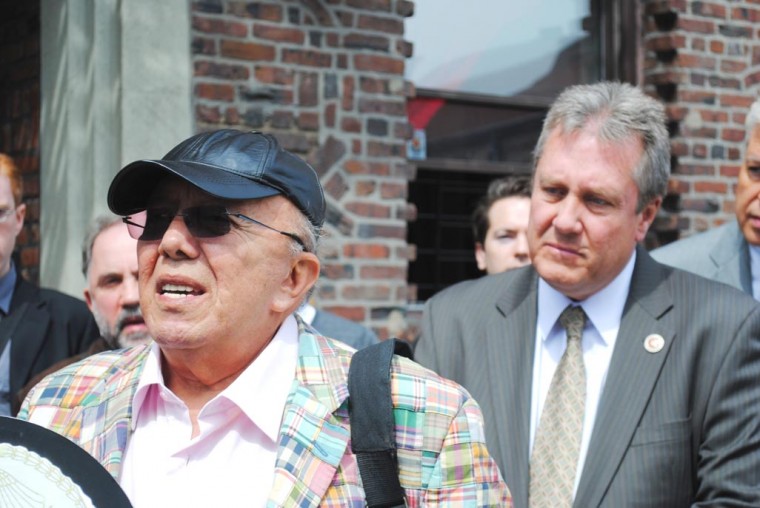 Gay tenant says super harasses him 1
Sergio Gonzales, left, claims the super at his Jamaica apartment building has repeatedly called him names and spit at him. Elected officials including Danny Dromm joined him at a press conference to condemn the behavior.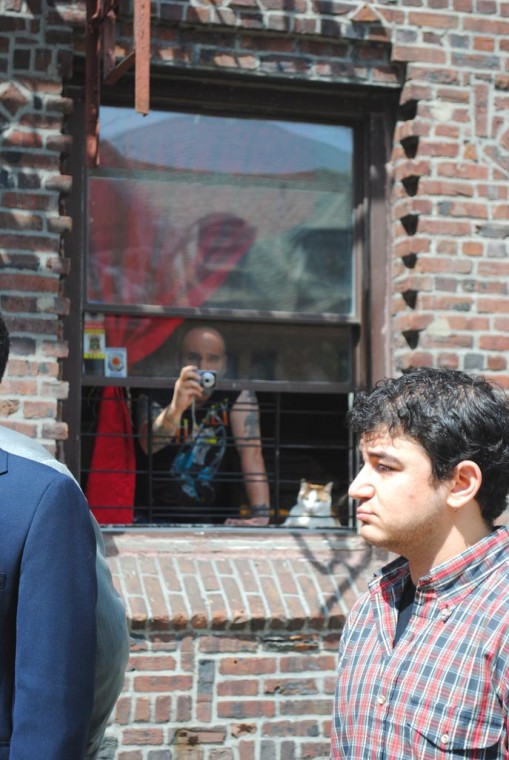 Gay tenant says super harasses him 2
Building super John Alba took photos from his window, but did not attend the press conference or address the allegations against him.