55 firearms turned in to the cops
As murders increase, officials pay $200 for guns, no questions asked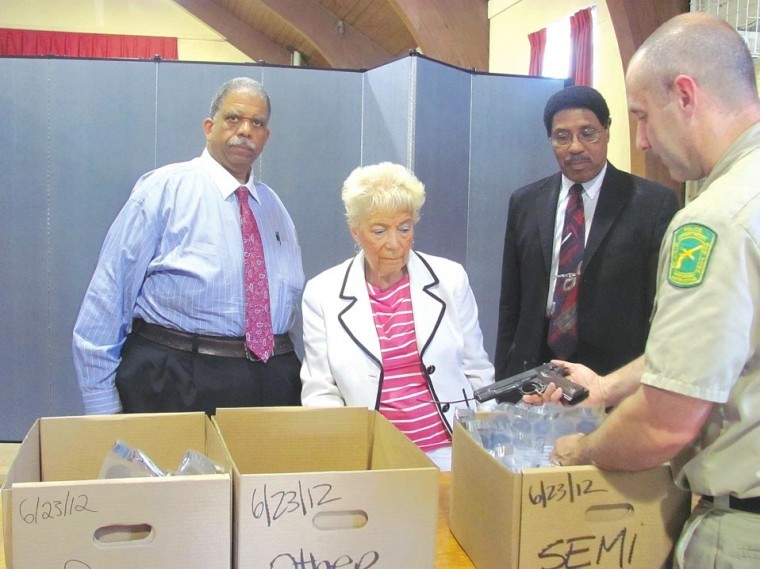 55 firearms turned in to the cops
Firearms instructor Ed Tolosi shows a .45-caliber pistol to Councilman Leroy Comrie, left, Queens Borough President Helen Marshall and Assemblyman Bill Scarborough. It was one of the weapons turned in by area residents — no questions asked — on Saturday at St. Benedict the Moor Church.

55 firearms turned in to the cops 2
Some of the firearms turned in at the gun buyback, including a Tec-9 assault weapon, right.