CEC 28 parents rife with distrust of DOE
Last-minute co-location efforts at MS 72, PS 40 villified at meeting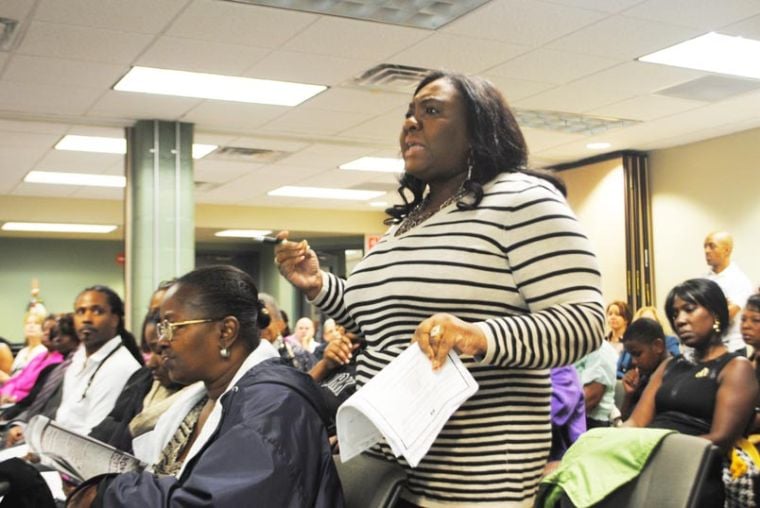 CEC 28 parents rife with distrust of DOE 1
Mahalia Prescod-Onuzuruike, the PTA president at MS 72 in Jamaica, asks Department of Education officials how they can co-locate more than 300 new children in an already-crowded school. The DOE claims 72 is at less than 65 percent capacity.
CEC 28 parents rife with distrust of DOE 2
English Teacher Stephanie Burley, center, questions the data and the intent offered in a Department of Education presentation last Thursday on plans to add new schools to two existing buildings in Jamaica.