Side of Rego Park apt. building may collapse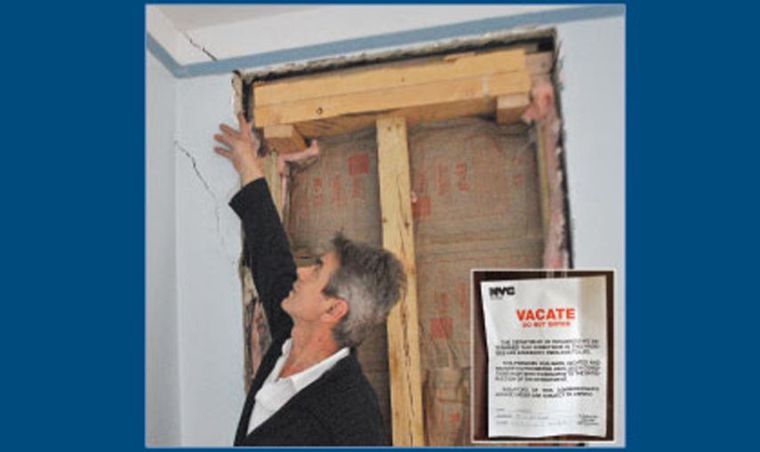 Side of Rego Park apt. building may collapse 1
Badge Bicic, the superintendent of a six-story building at 94-01 64 Road in Rego Park, points out one of the many cracks in the structure that have driven about 20 people including himself out of their homes, inset. The adjacent window also had to be removed and its frame shored up as a result. Excavation at a property next door allegedly caused the damage, which Bicic fears could get even worse.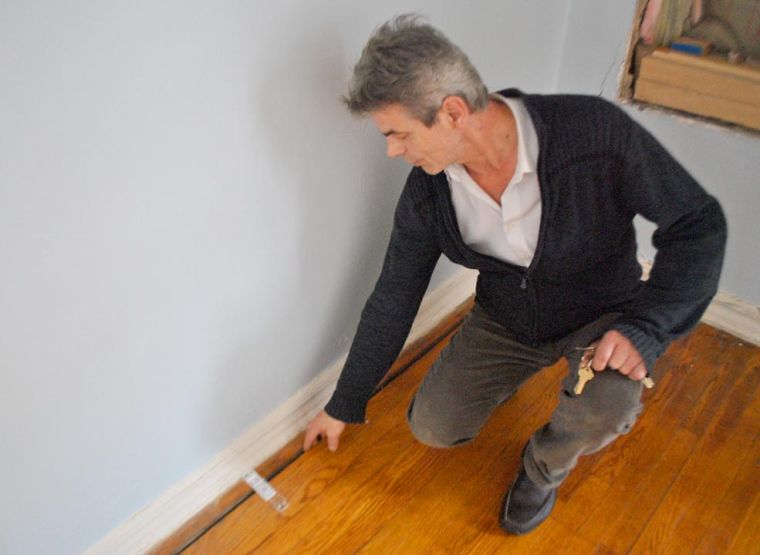 Side of Rego Park apt. building may collapse 2
Building superintendent Badge Bicic fits his fingers into the crack in the floor of his apartment, the one he and his family were evacuated from in February.