Fans arrive early for Mumford and Sons
Queue for concert at the West Side Tennis Club starts hours before show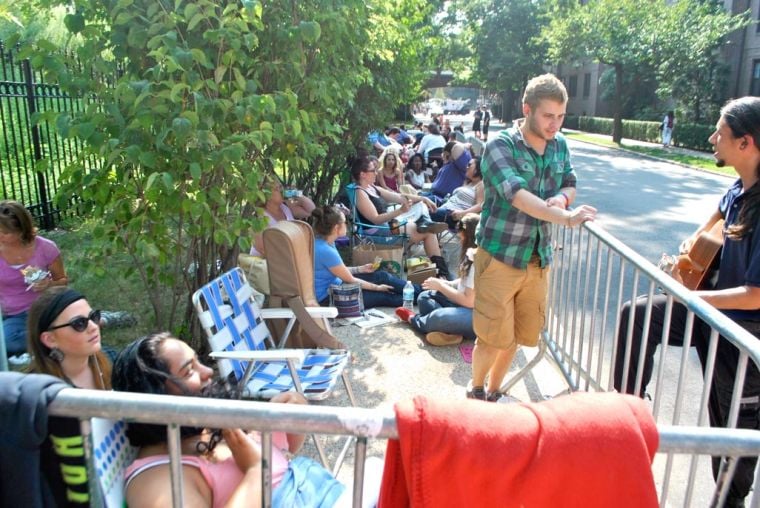 Fans arrive early for Mumford and Sons 1
The front of the line where fans look on as an event staffer demonstrates how to properly play the guitar. The young man he is instructing is a music major and needs to learn to play the instrument for a class.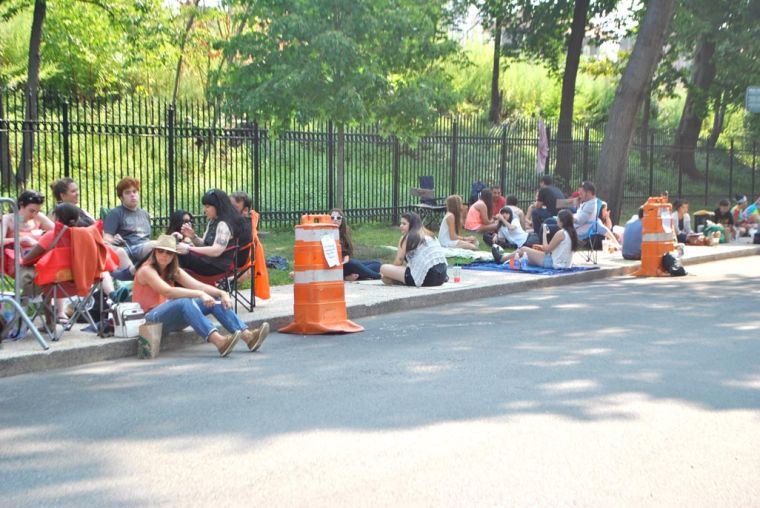 Fans arrive early for Mumford and Sons 2
Fans line up just outside the West Side Tennis Club grounds. Many people brought cards and board games to pass the time, while others brought books and some snacks.