Bringing social issues to the lunch table
Queens students debut artwork in parks as part of school program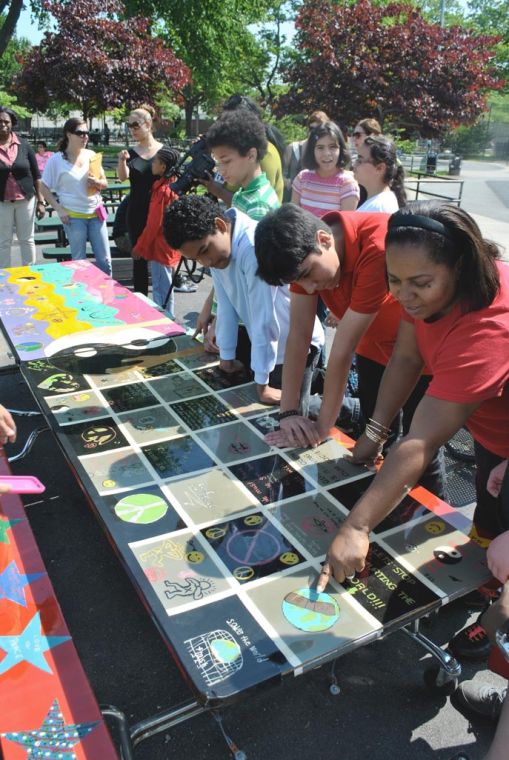 Photos by Tess Mcrae
Bringing social issues to the lunch table 1
Students, parents and teachers admire the hard work put in by the students of the Walter Reed School, PS 9, in Maspeth. This table on gun violence is just one of 10 works of art made citywide as part of LEAP's student exhibition.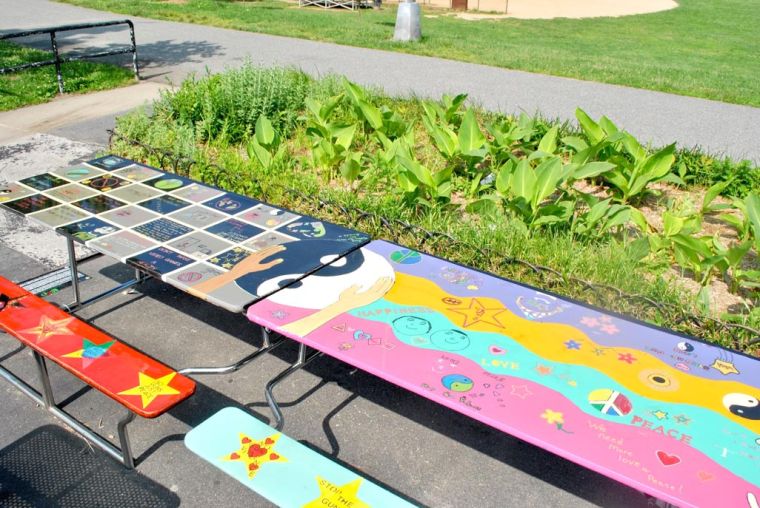 Photos by Tess Mcrae
Bringing social issues to the lunch table 2
P 9 table on gun violence.