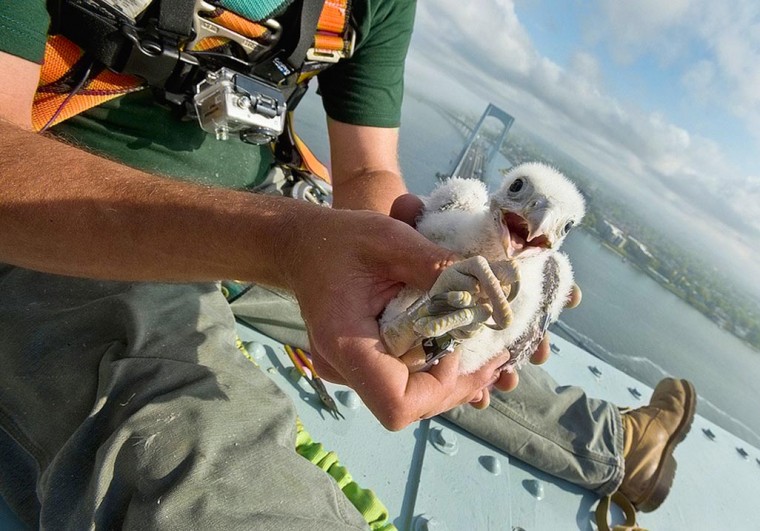 Bridges to wildlife 1
This peregrine falcon chick and her sister hatched this spring on the Bronx-side tower of the Throgs Neck Bridge. The birds are endangered, and environmental specialists are monitoring the seven that were born on MTA spans this year.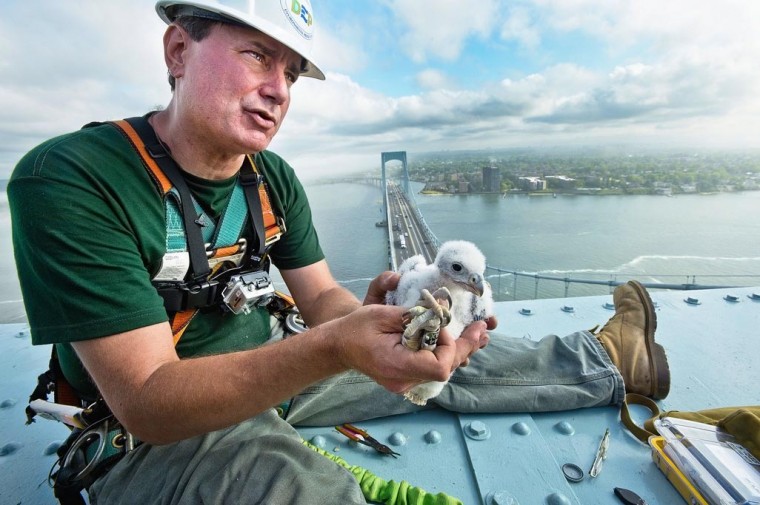 Bridges to wildlife 2
Chris Nadareski of the city Department of Environmental Protection's Wildlife Studies Division bands a chick to aid in future study of the birds.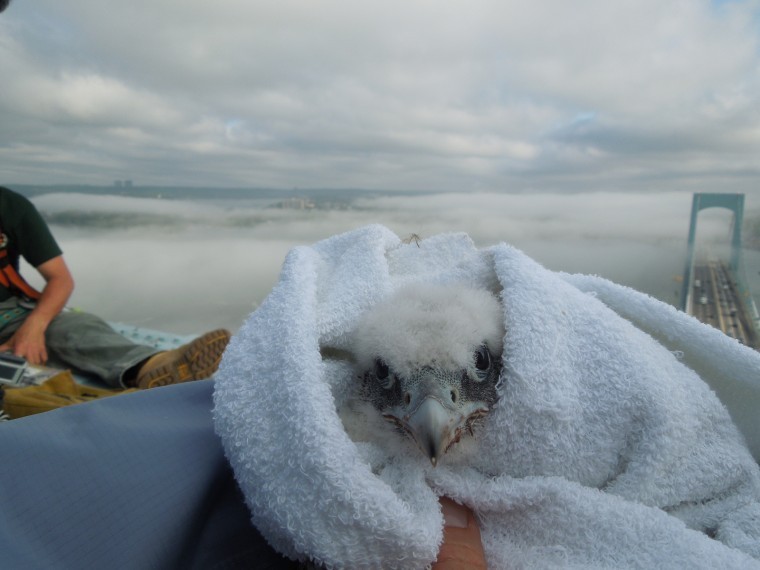 Bridges to wildlife
A face only a mother could love?