All Faiths Cemetery honors Holden
Civic leader saluted at the annual Gen. Slocum event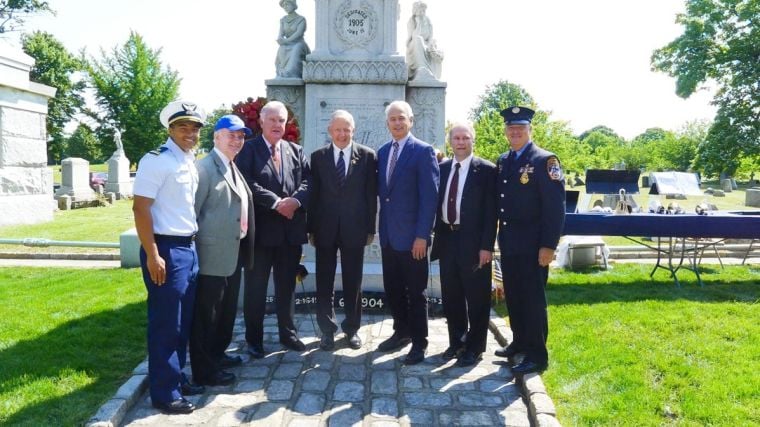 All Faiths Cemetery honors Holden 1
Bob Holden, third from right, was honored at All Faiths Cemetery for his contributions to the community during a June 15 ceremony. He is joined here, before the General Slocum memorial, by a Coast Guard representative, left, former State Sen. Serf Maltese, All Faiths President Dan Austin, German Deputy Consul General Jochen Wolter, All Faiths Beautification & Restoration President Dan Austin Jr. and Fire Marshall William Kregler. Wolter presided over the ceremony, which each year commemorates the deaths of more than 1,000 German-Americans aboard the steamship General Slocum.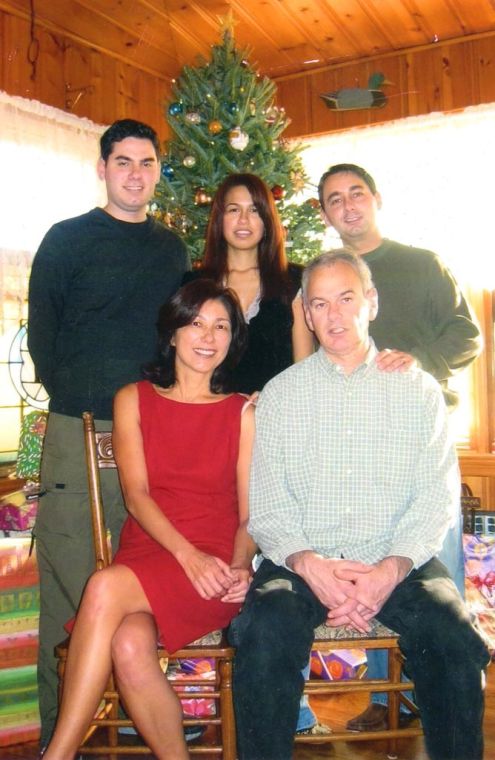 All Faiths Cemetery honors Holden 2
Meet the Holdens: Amy and Robert in the front, and their children, Brian, left, Jane and Robert Jr. behind them.