Aaron Gorman on playing baseball at Victory Field in the 1930s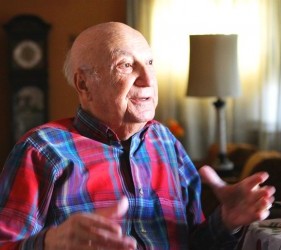 Aaron Gorman grew up in Richmond Hill, Queens and has fond memories of playing baseball on a sandlot team with Phil Rizzuto, who went on to play with the Yankees (1941-1956) and was later elected into the National Baseball Hall of Fame. He was interviewed by Natalie Milbrodt for the Queens Memory Project on Dec. 17, 2010 at his home in Fresh Meadows.
Click here to download this mp3.